Recently added to hu.urbandictionary.com
When a women texts you using more than one "y" it means they like or have a crush on you.
Girl: Heyyyy
Boy: Hi
Girl: I like you.
Boy: I know... You used more than one "y".
The act of taking your bra off after a long day and letting them be free.
I can't wait to get home from work and let my girls hang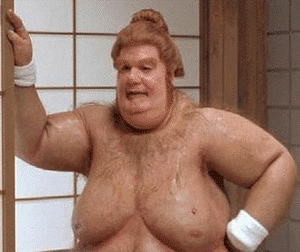 A rude assholelike person. originated in pittsburgh
"Yinz were acting like jagoffs the other night, all drunk on Ahrns n'at"
When a person ejalculates while playing the game "Pokemon go." This usually occurs near spawn points of legendary/rare Pokemon.
Kevin is that Mewtew??

Kevin: *pokemon goos self*
a person who does not accept or is out of touch with the realities/ beliefs of modern times;

one who blatantly dismisses/ disagrees with common knowledge or scientific findings.
Joe doesn't even believe the planet is round, or that we landed on the moon... he's a flat earther.
A female who conforms to her surroundings and claims she is unique. She often drinks Starbucks, wears Ugg boots in August, and posts selfies on social networking sites every. single. day. Also uses hashtags that don't have anything to do with the picture itself.
Girl 1: Hey, let's go to Starbucks and wear leggings with Uggs!
Girl 2: OMG YES. We are so basic!
Girl 1: Take a picture! Hashtag yay us, basic white girls, Starbucks, bye, like, what
The zombie like foot speed of Pokémon GO player's.
You can tell they're all playing Pokémon GO based on their trademark Poképace.

If it usually takes 15 minutes to walk there, it'll take Ramon 30 to 45 based on his Poképace.